Brands
Select a brand
Google Assistant
Page selection
Select a page
Brand Introduction
Welcome to Google Assistant
A little help to get things done.
Google can help you get everyday tasks done more easily in more ways than ever before. Whether you're at home, in the car, or on the go, just ask for what you need and get help quickly, saving you time so you can focus on what matters most.
Brand principles
Google Assistant is all the helpful parts of Google, easily available wherever you are. We help you keep up with the important things in life, but we don't believe in being boring to do it. A little help can be just as delightful as it is consistent.
Brand standards and restrictions
Do not portray any of the following in association with Google Assistant:
Any asset with any of the above references will need to be revised, or all Google Assistant mentions (including branding and UI) will need to be removed.
We have the right to reject any creative that showcases Google Assistant technology, mentions, or branding if we feel it does not adhere to our brand standards.
Where to find Google Assistant
Google Assistant is available on more than one billion devices in over 90 countries, including speakers like Google Home, Android phones and tablets, iPhones, headphones, TVs, watches, and more.
Explore devices
Foundational Google brand usage guidelines
For all executions, please review these important guidelines before beginning any creative work.
Google brand guidelines
Latest news
July 10, 2023
8 ways Google tools help me care for my pets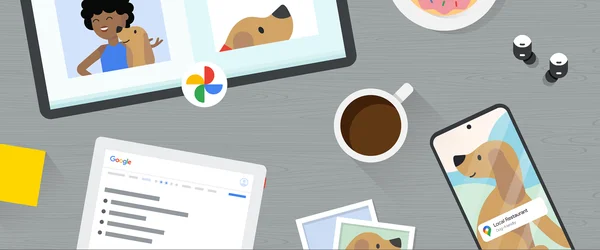 June 7, 2023
3 tips to make Google Assistant your own