Brands
Select a brand
Android Enterprise
Page selection
Select a page
Brand introduction
Android now has an updated wordmark and brand identity. As a result, this site will be progressively updated throughout the next few months with new assets. Please ensure you use the new logo from now on in all of your newly-created assets. If you have any urgent asset or messaging needs in the meantime, please reach out to us here. Thank you.
Power your business with the world's most popular mobile platform
Android provides a powerful, secure platform, and is at the forefront of mobile innovation, offering exciting possibilities for businesses now and in the future
Android is the only mobile platform that can connect every worker from the boardroom to the factory floor. It provides unique and innovative capabilities that enable employees to use their smartphones for both work and personal tasks, and it offers a range of device solutions for specific and dedicated use cases. All this while ensuring seamless and comprehensive device management and security for IT teams.
The true value of mobility is delivered by what the device can do – providing the apps and functionality that a business needs. As the world's largest distribution platform, Google Play offers over a million apps including all those required by enterprise.
Android Enterprise Brand Guidelines
Migrating from Device Admin to Android Enterprise
With the depreciation of the Device Admin API, we recommend that customers migrate from legacy deployment methods to modern Android management solutions that provide improved consistency and security. Learn how to discuss this migration with your customers using our resources.

View Android Enterprise migration resources
When you sign up for the Android Enterprise partner newsletter, you'll receive the latest updates on product launches, sales and marketing resources, media highlights, events, and other achievements from the Android Enterprise team.

Sign up for our partner newsletter
Discover the Android difference
Explore the following resources to learn more about Android Enterprise.
Latest news
August 8, 2023
Protect your business with Zero Trust security on Android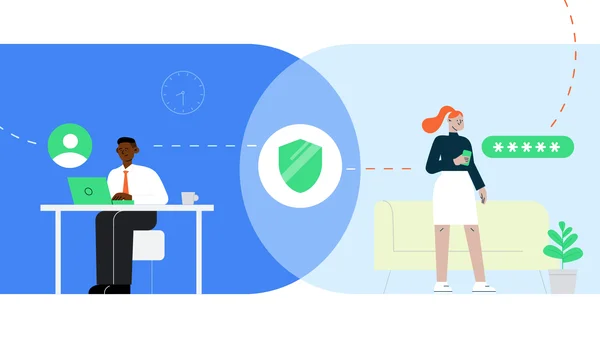 July 10, 2023
Why DoorDash merchants use custom Android tablets